The Voice of Fandom or 'The Handsome Mr. Rochester'

Well, now that the new pictures from the BBC have rolled in and everyone has had a chance to take it all in, the reactions are starting to crop up all over the internet. Yesterday I had some thoughts about a very swift change in the direction of some of the internet discussion on this 2006 production. Now, a news source is hinting a the issue. From The Stage:

Jane Eyre. A nicely lavish BBC costume drama ticks several boxes before it's even in the can, but the spectre of the hit-and-miss Toby Stephens as Rochester has me furrowing my brow in consternation.

I think this means it looks good. I don't quite understand the can imagery. Anyway, Toby Stephens. I have never seen him act before. I have said so in the comments, and some kind soul sent me a link so that I could see him play Hamlet but I thought better of doing that. I don't want to have any expectations. That said, I was very disappointed when I heard that he had been cast because I knew that he had already been in a Bronte film before, and also I really wished to see an unknown actor play the part. Several of my friends, on the other hand (who really really wanted Richard Armitage to play Mr. R...) were less than impressed as well for the same reason cited by the author above. In fact, the vast majority of discussion on the topic was centered around a feeling that he was an odd, perhaps a bad choice.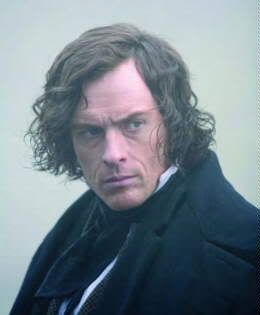 And then... two days ago, the BBC release this picture (posted earlier) and it all changed. Suddenly, one photograph convinced more and more people that not only could he play the part, why, he would be the very best! I am surprised there aren't bets out there for whether or not he can act better than Timothy Dalton... And this really surprises me, because I am naive and believe that, surely, we would have to see his performance first before we made claims like that.

Some time ago, Bronteana reader Mysticgypsy began a discussion about how we judge actors on their performance as Rochester, whether or not a large part of our decision is based on their appearance. Those who spoke up were unanimous that appearance should not be a factor. But, I think that we now have to admit that quite a lot of it is based on appearance- in practice.