Screencaps from Wichita

I've made what I think are the only available stills from the Wichita performance of Jane Eyre: The Musical, featuring Anthony Crivello and Marla Schaffel. I've posted them here to keep them in one place, for anyone interested. More to come later (these are simply some of my favourite moments so far). Click on the images to see them full-sized.

From 'The Governess':
Jane nearly walks into Rochester's injured ankle. Some teasing about parents and the men in green.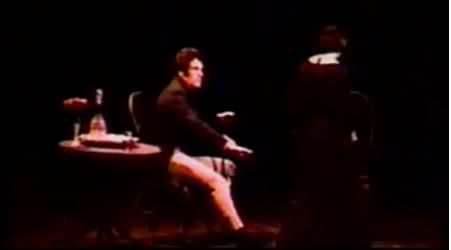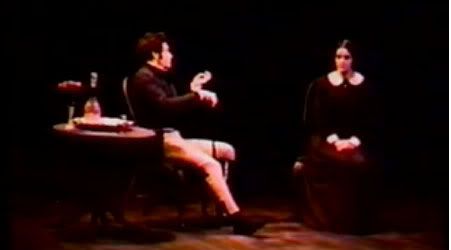 From 'As Good as You'. Adele annoys Rochester with her 'dancing' so he tells Jane to lock her away.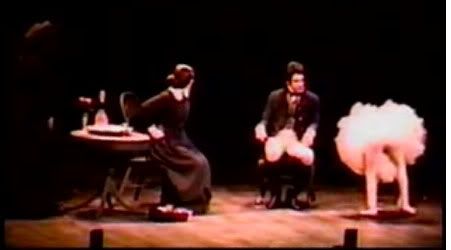 Recounting his affair with Celine Varens, and how he might have been different.*

*Having difficulty posting these last pictures. I will post them shortly, but until then you may follow these links:
http://img.photobucket.com/albums/v521/carolinerigoleau/wichita-agay3.jpg
http://img.photobucket.com/albums/v521/carolinerigoleau/wichita-agay4.jpg
http://img.photobucket.com/albums/v521/carolinerigoleau/wichita-agay5.jpg
http://img.photobucket.com/albums/v521/carolinerigoleau/wichita-agay6.jpg
http://img.photobucket.com/albums/v521/carolinerigoleau/wichita-agay7.jpg