Monsieur de Rochester est un Vrai Menteur!

Yes, episode three brought back the snark, yo.

Carriage Scene! Yay! This is truly my favourite part of the novel, and this is the only time it has been adapted for film. It's lovely, but the best part of the scene is the dialogue, which was replaced of course. But it's still very nice. You should know that I'm calling Mr Rochester 'Ned' because that is his nickname with we of the League of the Extraordinarily Rochester Obsessed (that and 'Rochy'). And the Latin? I'm a Classicist, and I did actually figure out what his name would be in Latin (thanks also to a ph.d friend of mine studying the early moderns *tips bonnet*).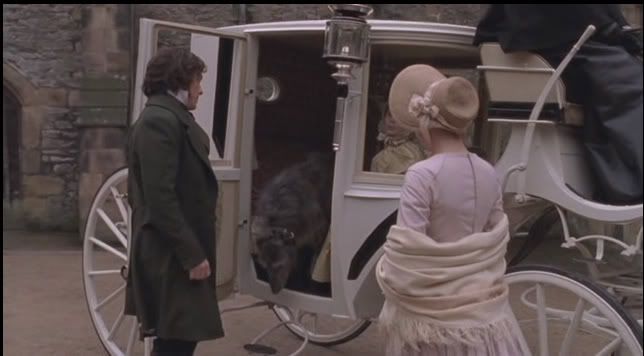 Ned: "You're not coming. Get out."
Jane: Yes, he can't come without his bonnet. It would be absurd!

Now, watch carefully the subtle and unique courting ritual of the rare Eduardus Rocastrum in his natural habitat. The Eduardus exhibits a peculiar fascination with hands, especially those of elfin governesses. Let us watch as he attempts to make contact...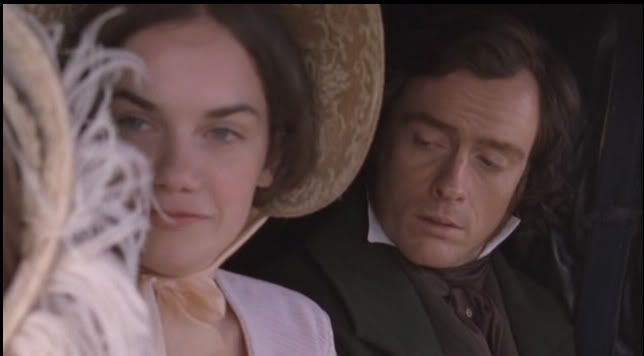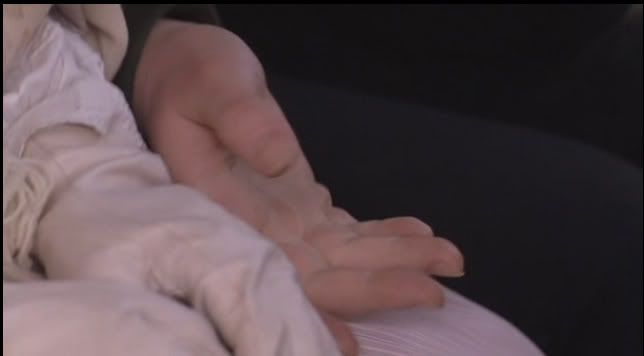 Oh, bad luck there. She has shaken of his advance. But he will try again.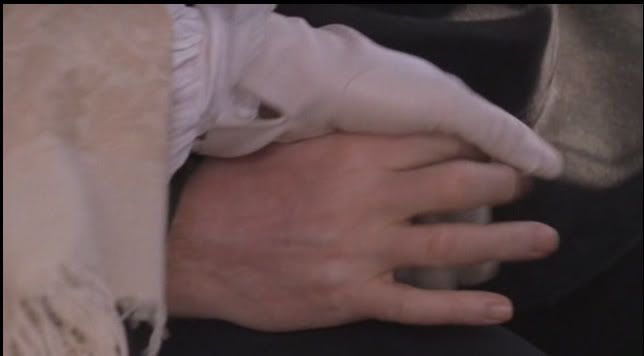 What will the fellow do now, met with a definative negative vocalisation as well as physical reprof (she said 'no' and pushed his hand away)? He's trying again! Plucky boy!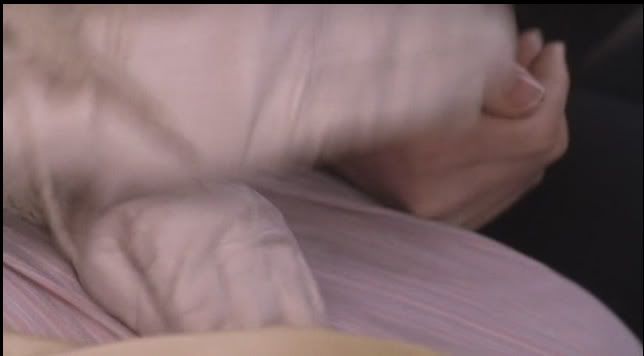 *SLAP!*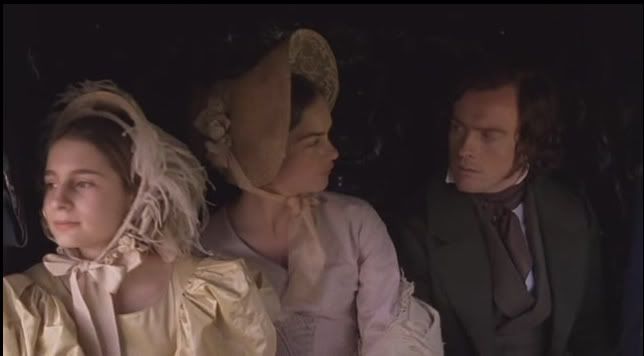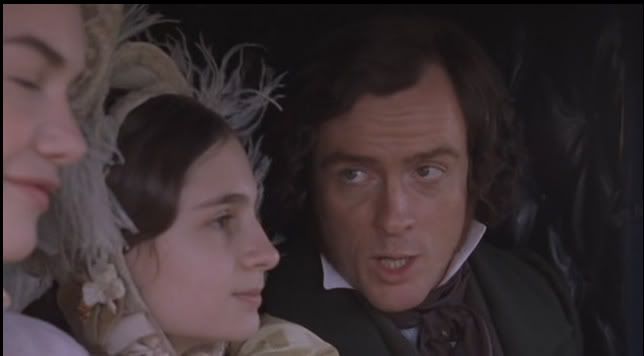 Ah, the Janet has used a very clever ploy there. A girl-child as a deterrent to the amor of the Eduardus. However, she has not counted on the call of the Eduardus- his 'badinage.' No one can resist.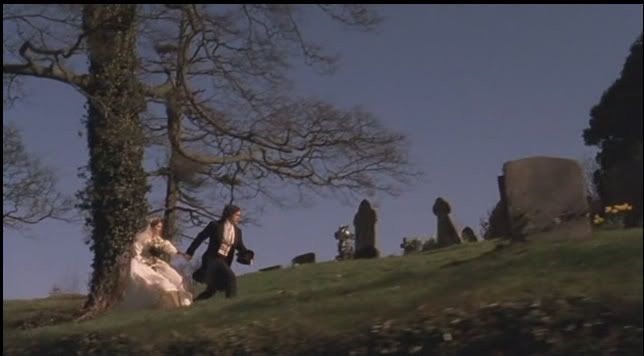 See?